LUNAR MANIFESTATIONS
MOON CIRCLE
You're One Moon Away from Living your Dream
LUNAR MANIFESTATIONS MOON CIRCLE
The Lunar Manifestations
Moon Circle is a safe
place to discover when Source,
the Universe, Infinite Intelligence,
God of your own understanding
(insert your Higher Power here)
is communicating with you.
​
​
​
​
This is a sacred space where you can safely explore the messages your Spirit Team has for you and how to get in tune with your Inner Being
so you are in alignment with your Authentic Soul Self.
Learn to instantly and consistently connect with your Spirit Team to manifest your most abundant life where things happen for you instead of to you!
As a Lunar Manifestations circle member, you'll be inspired and supported as you discover how to activate your innate spiritual gifts to create a life you love while using the natural cycles of the moon for gentle guidance along your journey of self-discovery.
Become a magnetic attractor of your desires by activating your clairaudient, clairsentient, clairvoyant, claircognizant & intuitive gifts!
LUNAR MANIFESTATIONS
Members
Enjoy:
​
Access to a private members forum for interactive co-creation & sharing!
|$1111 ANNUAL VALUE|
​
A year of one-of-a-kind rituals delivered to your inbox at every new & full moon to:
Heal your heart after loss

Increase your prosperity

Improve your health

Sync up with your Spirit Team

Magnetize your soulmate/twin flame

Live in abundance

And more!
|$444 ANNUAL VALUE|
Live Q & A ceremony calls with Autumn at the new & full moon
|$555 ANNUAL VALUE|
​
A chance for a free private session with Autumn!
|$444 VALUE|
​
Elected anonymity policy for confidential sharing & exploring
|PRICELESS|
​
Priority scheduling for private sessions with Autumn
|6 MONTH CURRENT WAITLIST FOR NEW CLIENTS|
Bi-monthly video lessons on how to manifest with the natural cycles of the moon while exploring your personal spiritual gifts
|$888 ANNUAL VALUE WHEN SOLD SEPARATELY|
Practical health coaching lessons, tips & tools that bring the metaphysical down to earth for you to live a vibrant, healthy life
|$2550 ANNUAL VALUE|
​
A year of new Mediumship & Divination tools, tips & tactics to quickly get you connected to your Spirit Team and into the quantum field, effortlessly manifesting a life you love!
|PRICELESS|
​
Total Annual Value over
$5,000!

The private new moon intention planting ceremony with Autumn is what I came for...
​
The monthly content teaching me to connect to my spirit team is why I stay.
Take
LUNAR MANIFESTATIONS
on the go!
Relax &

Enjoy
TOTAL

ANONYMITY
Sign up using your
NICKNAME
SPIRIT ANIMAL
ZODIAC SIGN
OR
PSEUDONYM
Just call me Golden Otter...
LOOK INSIDE LUNAR MANIFESTATIONS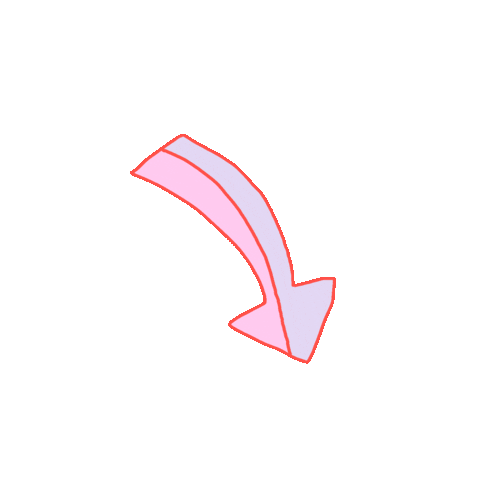 Hey there gorgeous friend! I was just reading the latest new moon ritual post smiling at the magic you're creating for us! I love the rituals you share and am honored to be a part of this journey together. Just thought I'd share a little love.
If you know about
the law of attraction
yet
It's not working for you...
You're not happy using it...
Or you're not manifesting consistently...
and
you know you have a spirit team
but
​
You don't know how to consistently communicate...
Decode the messages they are sending...
Or how to utilize your innate spiritual gifts to manifest:
More money in your life

Improved health and wellbeing

Deeper, more loving intimate relationships

Soul level healing that allows you to release your past hurts and embrace your future potentiality!
then
The LUNAR MANIFESTATIONS
Moon Circle is for you!
My phone butt dialed you, but I had to share the story. I was totally thinking of you when I heard ringing on my phone in my pocket. I was thinking of you because I set my intention last month to have a specific sales figure for July and each day, I feel like I'm reeling because I am sooooo close already and it's not the end of the month yet!!! How do I do this year round?! lol
Be part of the
LUNAR MANIFESTATIONS
Moon Circle
​
Belong to a group that supports your spiritual learning & personal growth
​
Have confidence about manifesting a life that happens for you instead of to you using the law of attraction
​
Enjoy complete confidentiality in a judgement free zone
​
Raise your vibration as you develop
your innate spiritual gifts
​
Strengthen your intuition while connecting with your loved ones in spirit, angels guides & master teachers
​
Trust the natural cycles of the moon to support you to live your fullest potential
​
Understand how Spirit communicates and how to easily sync up with the Universe
Autumn, Lunar Manifestations is such a vibrant and positive space with beautiful bi-monthly new & full moon rituals, ceremonies and so much more for us to explore! You clearly have a gift for mediumship and how to teach others to use it in their own lives as well.
​
Lunar Manifestations is perfect for beginners, intermediate and advanced spiritual seekers as you meet each of us exactly where we are with our intuition and spiritual gifts.
​
Your health coaching certification, mediumship training and teaching background bring theory to life!
​​
Brian, Clairvoyant Medium
JOIN THE CIRCLE
FUN, EASY & AFFORDABLE
COMPLETELY ONLINE & ACCESSIBLE ANYTIME
WE HAVE AN APP FOR THAT!
​
LOW ANNUAL MEMBERSHIP FEE