Transform your life in 30 Days with
You're one moon away from living your dream life!
Learn to Manifest Abundance Now
The Lunar Manifestations moon circle is THE
place to discover when Source,
the Universe, Infinite Intelligence,
God of your own understanding
(insert your Higher Power here)
is communicating with you.
​
​
​
​
This is a sacred space where you can safely explore the messages your Spirit Team has for you and how to get in tune with your Inner Being
so you are in alignment with your Authentic Soul Self.
Learn to instantly and consistently connect with your Spirit Team to manifest your most abundant life where things happen for you instead of to you!
As a Lunar Manifestations circle member, you'll be inspired and supported as you discover how to activate your innate spiritual gifts to create a life you love while using the natural cycles of the moon for gentle guidance along your journey of self-discovery.
Become a magnetic attractor of your desires by activating your clairaudient, clairsentient, clairvoyant, claircognizant & intuitive gifts!
LUNAR MANIFESTATIONS

Members
Enjoy:
The private new moon intention planting ceremony with Autumn is what I came for...
​
The monthly content teaching me to connect to my spirit team is why I stay.
LOOK INSIDE LUNAR MANIFESTATIONS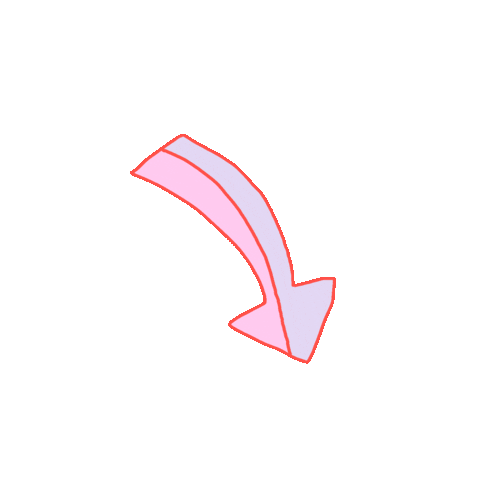 Hey there gorgeous friend! I was just reading the latest new moon ritual post smiling at the magic you're creating for us! I love the rituals you share and am honored to be a part of this journey together. Just thought I'd share a little love.
My phone butt dialed you, but I had to share the story. I was totally thinking of you when I heard ringing on my phone in my pocket. I was thinking of you because I set my intention last month to have a specific sales figure for July and each day, I feel like I'm reeling because I am sooooo close already and it's not the end of the month yet!!! How do I do this year round?! lol
Be part of the
LUNAR MANIFESTATIONS

Circle
Autumn, Lunar Manifestations is such a vibrant and positive space with beautiful bi-monthly new & full moon rituals, ceremonies and so much more for us to explore! You clearly have a gift for mediumship and how to teach others to use it in their own lives as well.
​
Lunar Manifestations is perfect for beginners, intermediate and advanced spiritual seekers as you meet each of us exactly where we are with our intuition and spiritual gifts.
​
Your health coaching certification, mediumship training and teaching background bring theory to life!
​​
Brian, Clairvoyant Medium
Autumn, I feel like you created Lunar Manifestations just for me!
​
I can't THANK YOU enough for the monthly new & full moon rituals and being such a powerful driving force in my business and in life!!! You are truly a soul sister. I am so grateful that God matched me with you to help us both manifest our dreams!
I am holding back tears as I write this because you inspire me everyday. I can literally feel our bright, abundant futures now! We deserve every bit of success that is waiting for us.
Adrienne, Education Consultant
Hi! I asked you for career advice a while ago. How are you doing? I know it's been a while, but I just wanted to update you and thank you again. I've been given a guaranteed transfer option to Cornell, so after graduating this spring, I'll spend a year at Rutgers Honors then transfer to Cornell!
The advice you gave me last year was so wonderful- even just having a professional adult who let me know I was going to be alright was so encouraging. I have a vision board in my bedroom right now:)
Dreams do come true! Here is my lunar manifestation thanks to you: I sold my car to the perfect buyer for the perfect price!
I never realized the moon could serve me in such practical ways...
​
After my new moon intention planting ceremony with Autumn, I have clarity around my desires and how to use the moon as a guidepost in my life to make my dreams an *actual* reality.
​
I was skeptical about the process at first but now I'm the first person in the room to remind people it's a new moon and a great time to get clear on their "wants" out of life!
I planted the desire to move to Europe during the new moon in Taurus using the "Wish Garden" Ritual where I wrote down my desires and literally buried them in my garden and 7 months later I'm now happily living on an island in the Mediterranean!
I'm now just a quick hop to all the European sites, destinations, experiences and services I'd hoped for!
​
I got really clear on my top "desires" working privately with Autumn and they came true in ways I couldn't have even imagined, let alone planned for.
Alyssa, Physicians Assistant
Was I just 'ready'? Was it just the 'right time' for me? I don't know. But here's what I do know. Participating in Autumn Seibel's New Moon Intention Setting Ceremony had big impact on me, my work and therefore my life.
It started with her open-hearted authentic generous offering. It continued with her loving acceptance of my tentative orientation towards something like this. Judgment free, gently and quietly guiding me to light the candle, say a blessing of my own making and then breathe and feel for my four Intentions [Health, Wealth, Love, Perfect Self-Expression].
I am familiar with Intentions work, indeed I teach it myself. But with Autumn, I breathed and gave myself over, allowing myself to be the student (not something that comes easily to me). When I did, the four intentions came quickly, easily and with power.
The Perfect Self-Expression Intention so strong, so powerful that it has lasted, still lasting today; deeply embedded and serving me minute by minute (since I speak publicly so frequently). That one feels permanence, not passing with one cycle of the moon, but rather rising and setting like the moon, daily, for always.

I can not say how highly I recommend this simple ceremony! Working with Autumn is a pleasure, moving and empowering! Thank you Autumn, for a gift that continues to serve me. I am indebted.
Susan, CCP, Coach, Author, Podcast Host, Speaker