LUNAR MANIFESTATIONS
MOON CIRCLE
You're One Moon Away from Living your Dream
LUNAR MANIFESTATIONS MOON CIRCLE
The Lunar Manifestations
Moon Circle is a safe
place to discover when Source,
the Universe, Infinite Intelligence,
God of your own understanding
(insert your Higher Power here)
is communicating with you.
​
​
​
​
This is a sacred space where you can safely explore the messages your Spirit Team has for you and how to get in tune with your Inner Being
so you are in alignment with your Authentic Soul Self.
Learn to instantly and consistently connect with your Spirit Team to manifest your most abundant life where things happen for you instead of to you!
As a Lunar Manifestations circle member, you'll be inspired and supported as you discover how to activate your innate spiritual gifts to create a life you love while using the natural cycles of the moon for gentle guidance along your journey of self-discovery.
Become a magnetic attractor of your desires by activating your clairaudient, clairsentient, clairvoyant, claircognizant & intuitive gifts!
LUNAR MANIFESTATIONS
Members
Enjoy:
​
Access to a private members forum for interactive co-creation & sharing!
|$111 ANNUAL VALUE|
​
A year of one-of-a-kind rituals delivered to your inbox at every new & full moon to:
Heal your heart after loss

Increase your prosperity

Improve your health

Sync up with your Spirit Team

Magnetize your soulmate/twin flame

Live in abundance

And more!
|$444 ANNUAL VALUE|
Live Q & A ceremony calls with Autumn at the new & full moon
|$555 ANNUAL VALUE|
​
A chance for a free private session with Autumn!
|$444 VALUE|
​
Elected anonymity policy for confidential sharing & exploring
|PRICELESS|
​
Priority scheduling for private sessions with Autumn
|3 MONTH CURRENT WAITLIST FOR NEW CLIENTS|
Bi-monthly video lessons on how to manifest with the natural cycles of the moon while exploring your personal spiritual gifts
|$550 ANNUAL VALUE WHEN SOLD SEPARATELY|
Practical health coaching lessons, tips & tools that bring the metaphysical down to earth for you to live a vibrant, healthy life
|$550 ANNUAL VALUE|
​
A year of new Mediumship & Divination tools, tips & tactics to quickly get you connected to your Spirit Team and into the quantum field, effortlessly manifesting a life you love!
|PRICELESS|
​
Total Annual Value over
$5,000!

The private new moon intention planting ceremony with Autumn is what I came for...
​
The monthly content teaching me to connect to my spirit team is why I stay.
Take
LUNAR MANIFESTATIONS
on the go!
Relax &

Enjoy
TOTAL

ANONYMITY
Sign up using your
NICKNAME
SPIRIT ANIMAL
ZODIAC SIGN
OR
PSEUDONYM
Just call me Golden Otter...
LOOK INSIDE LUNAR MANIFESTATIONS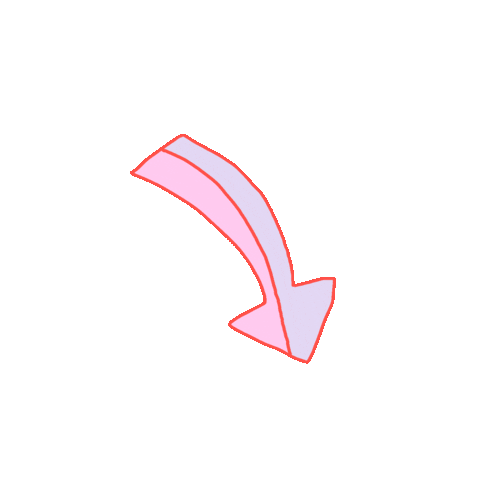 Hey there gorgeous friend! I was just reading the latest new moon ritual post smiling at the magic you're creating for us! I love the rituals you share and am honored to be a part of this journey together. Just thought I'd share a little love.
If you know about
the law of attraction
yet
It's not working for you...
You're not happy using it...
Or you're not manifesting consistently...
and
you know you have a spirit team
but
​
You don't know how to consistently communicate...
Decode the messages they are sending...
Or how to utilize your innate spiritual gifts to manifest:
More money in your life

Improved health and wellbeing

Deeper, more loving intimate relationships

Soul level healing that allows you to release your past hurts and embrace your future potentiality!
then
The LUNAR MANIFESTATIONS
Moon Circle is for you!
My phone butt dialed you, but I had to share the story. I was totally thinking of you when I heard ringing on my phone in my pocket. I was thinking of you because I set my intention last month to have a specific sales figure for July and each day, I feel like I'm reeling because I am sooooo close already and it's not the end of the month yet!!! How do I do this year round?! lol
Be part of the
LUNAR MANIFESTATIONS
Moon Circle
​
Belong to a group that supports your spiritual learning & personal growth
​
Have confidence about manifesting a life that happens for you instead of to you using the law of attraction
​
Enjoy complete confidentiality in a judgement free zone
​
Raise your vibration as you develop
your innate spiritual gifts
​
Strengthen your intuition while connecting with your loved ones in spirit, angels guides & master teachers
​
Trust the natural cycles of the moon to support you to live your fullest potential
​
Understand how Spirit communicates and how to easily sync up with the Universe
Autumn, Lunar Manifestations is such a vibrant and positive space with beautiful bi-monthly new & full moon rituals, ceremonies and so much more for us to explore! You clearly have a gift for mediumship and how to teach others to use it in their own lives as well.
​
Lunar Manifestations is perfect for beginners, intermediate and advanced spiritual seekers as you meet each of us exactly where we are with our intuition and spiritual gifts.
​
Your health coaching certification, mediumship training and teaching background bring theory to life!
​​
Brian, Clairvoyant Medium
JOIN THE CIRCLE
FUN, EASY & AFFORDABLE
TESTIMONIALS
HERE'S WHAT SOME OF OUR
LUNAR MANIFESTATIONS MEMBERS
HAVE TO SAY...
​
Autumn, I feel like you created Lunar Manifestations just for me!
​
I can't THANK YOU enough for the monthly new & full moon rituals and being such a powerful driving force in my business and in life!!! You are truly a soul sister. I am so grateful that God matched me with you to help us both manifest our dreams!
I am holding back tears as I write this because you inspire me everyday. I can literally feel our bright, abundant futures now! We deserve every bit of success that is waiting for us.
Adrienne, Education Consultant
Hi! I asked you for career advice a while ago. How are you doing? I know it's been a while, but I just wanted to update you and thank you again. I've been given a guaranteed transfer option to Cornell this spring. First, I'll spend a year at Rutgers Honors then transfer to Cornell!
The advice you gave me last year was so wonderful- even just having a professional adult who let me know I was going to be alright was so encouraging. I have a vision board in my bedroom right now:)
Dreams do come true! Here is my lunar manifestation thanks to you: I sold my car to the perfect buyer for the perfect price!
Monthly
Divination tools to help you bring your lunar manifestations
to fruition!
Lunar Almanacs
TO TRACE THE PATH OF THE MOON EVERY MONTH AS IT ORBITS THE EARTH & CYCLES FROM ONE NEW MOON PHASE
​
To the next!
C0-CREATE
In a safe sacred space
Where you can

connect, share and inspire others from around the world as you reveal your
Authentic Soul Self!
PRIVATE SESSIONS
SEE WHAT LUNAR MANIFESTATION MEMBERS
HAVE TO

SAY ABOUT CO-CREATING
WITH AUTUMN...
I never realized the moon could serve me in such practical ways...
​
After my new moon intention planting ceremony with Autumn, I have clarity around my desires and how to use the moon as a guidepost in my life to make my dreams an *actual* reality.
​
I was skeptical about the process at first but now I'm the first person in the room to remind people it's a new moon and a great time to get clear on their "wants" out of life!
I planted the desire to move to Europe during the new moon in Taurus using the "Wish Garden" Ritual where I wrote down my desires and literally buried them in my garden and 7 months later I'm now happily living on an island in the Mediterranean!
I'm now just a quick hop to all the European sites, destinations, experiences and services I'd hoped for!
​
I got really clear on my top "desires" working privately with Autumn and they came true in ways I couldn't have even imagined, let alone planned for.
Alyssa, Physicians Assistant
Was I just 'ready'? Was it just the 'right time' for me? I don't know. But here's what I do know. Participating in Autumn Seibel's New Moon Intention Setting Ceremony had big impact on me, my work and therefore my life.
It started with her open-hearted authentic generous offering. It continued with her loving acceptance of my tentative orientation towards something like this. Judgment free, gently and quietly guiding me to light the candle, say a blessing of my own making and then breathe and feel for my four Intentions [Health, Wealth, Love, Perfect Self-Expression].
I am familiar with Intentions work, indeed I teach it myself. But with Autumn, I breathed and gave myself over, allowing myself to be the student (not something that comes easily to me). When I did, the four intentions came quickly, easily and with power.
The Perfect Self-Expression Intention so strong, so powerful that it has lasted, still lasting today; deeply embedded and serving me minute by minute (since I speak publicly so frequently). That one feels permanence, not passing with one cycle of the moon, but rather rising and setting like the moon, daily, for always.

I can not say how highly I recommend this simple ceremony! Working with Autumn is a pleasure, moving and empowering! Thank you Autumn, for a gift that continues to serve me. I am indebted.
Susan, CCP, Coach, Author, Podcast Host, Speaker
I LOVE THIS
BUT I HAVE QUESTIONS..
FAQ Video Answers
What happens at a Paint Club?
---
Whether your event is online or at a venue with friends, have a drink and some food and create your own masterpiece. You do not need to bring anything with you, we provide all materials. If you are painting from home, you can purchase a painters pack from our shop: https://www.thepaintclub.co.uk/shop
Please arrive 10 minutes early to find a seat, order your drinks and get set up. The events last about 2.5 hours and are run by professional artists who can provide you with hints and tips all night.
---
I've never painted before can I attend?
---
Our events are for everyone. You will receive full instruction from a friendly and helpful artist - so whether you have an art degree, haven't ever painted or want to get back into it, it's for you! The painting is done in sections and if you need to you can ask questions as you go.
---
What is included in the ticket price?
---
Real life events: All materials are included: canvas, easel, paints, pallet, brushes, paint pot and apron. You get to keep the canvas at the end of the night. Food and drink are not included in the ticket price unless specifically stated on the ticket. Online events: The ticket grants you access to our Facebook Live group to watch the painting session. Painting materials will need to be purchased separetly: https://www.thepaintclub.co.uk/shop
---
How do I book a space on a Paint Club (online and offline)?
---
All Paint Club events are ticketed and there is limited availability, tickets must be purchased in advance. All our events (online and offline) are listed here: https://www.thepaintclub.co.uk/book ​ Terms and Conditions: Please be aware tickets are Non-refundable and are only valid for the Paint Club event on the date listed on your ticket. We cannot transfer your ticket to future Paint Club events, in any circumstances.
---
Do you run online classes?
---
Yes we do! The Studio by The Paint Club is a private Facebook group where we host all of our online sessions. Anyone in the group can folliow along to any session they want and are welcome to share their creations with the community. Access to the group costs £10 for 1 month and can be purchased in our shop: https://www.thepaintclub.co.uk/shop If you want to host a private session, please send us an email. We can set you up with everything you need: thepaintclub.co.uk/private-parties
---
Do you do private art courses or painting lessons?
---
Yes! We do all sorts of events. Hen parties, birthday parties, family get togethers, corporate events and even weddings! We also offer all of our events online now too using Zoom and Facebook Live :)
​ We can help you source a venue, provide all the materials you need and set you up with a professional artist to run the event. It's all the fun of a usual Paint Club but tailored to your requirements.
---
Can I host my own private online painting party?
---
Of course! We will be happy to help organise everything you need to run an adult painting party for your colleagues or for your friends and family.

We can send through all the painting materials, Zoom details and of course a professional and friendly artist to show you how to create a masterpiece.

All you need to do is let us know how many people want to take part and which painting you would like to do. Send us an email to get started: thepaintclub.co.uk/contact
---
---