Updated: Dec 3, 2020
As the sign of the Twins, Gemini energy invites us to get curious and connect with others. It's only natural, then, that this Gemini Full Moon ritual is focused on attracting your Twin Flame by letting your own inner light shine! 🌟
H

ello beautiful!
You are a spiritual being
having a human experience
and I'm here to help you
manifest a life you love.
Are you ready to step into your dream life here in the physical?


Do you want to learn

how to manifest anything

, using the natural cycles of the moon?
You're in the right place.
Hey Lightworker,
Happy Full Moon in Gemini! Beneath the loving light of the Gemini Full Moon, we're celebrating the harvest of the intentions we set about six months ago beneath the corresponding Gemini New Moon. In this time of celebration and thanksgiving, this month's Gemini Full Moon Ritual is all about embracing the love and passion of your Twin Flame. 🔥
As the sign of the Twins, Gemini energy invites us to get curious and connect with others. It's only natural, then, that this Gemini Full Moon Ritual is focused on attracting your Twin Flame by letting your own inner light shine! 🌟
You attract what you are, not necessarily what you want. That means that you need to embody the type of energy and higher vibration that you desire in a soulmate or Twin Flame.✨
Whether you're asking the Universe to bring your Twin Flame into your life, or you wish to deepen your connection with a soulmate that you've already met, this month's ritual helps you to connect with your own inner light. 💫
By aligning yourself with the energetic vibrations you desire, you will open yourself up to attract the passionate relationship you crave from your Twin Flame. 💞
Although the term "Twin Flame" has romantic connotations, keep in mind that there are many different "soul mate" relationships that we encounter during our lived experience on this earth. If romantic partnership feels slow to manifest in your life right now, don't rush it! Twin Flames always arrive in Divine timing or seemingly serendipitous moments. You can also use this Gemini Full Moon energy to deepen your relationship with friends or family members with whom you may feel a deep soul connection. 🤝
As you celebrate the energy of your Twin Flame beneath this Gemini Full Moon, ask yourself:
What habits and practices do I need to cultivate in order to let my own inner flame flourish? 🔥

How can I deepen the soul relationships that are currently important in my life (whether that's a romantic partner or someone else)? 💖

What would it feel like if all my desires for my Twin Flame were already met? How can I begin to embody that same energy today to help draw in those feelings? (This question can be answered alone or with a partner.) 🥰
As you think through these prompts, I've lovingly created the Gemini Full Moon Ritual to guide you in igniting a fireball of unstoppable passion, pleasure, and playfulness. ☄️
Light a candle or (if weather and locale permits) gather around a campfire with loved ones, and allow this fiery energy to help you manifest the passion and connection you desire with your own Twin Flame! ⚡
Don't wait! You can listen to the Gemini Full Moon Ritual for free HERE on the podcast and get the beautiful, full-color PDF digital download accompaniment below to help you get the most out of this moon phase!
Click below for the download!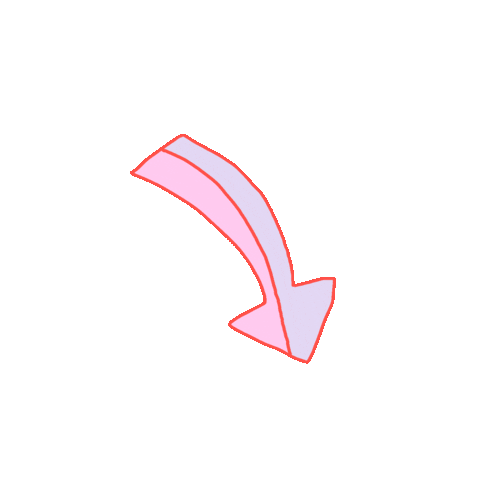 Use Promo Code: MoonDust10 for 10% off this ritual!


Your Gemini Full Moon Ritual PDF download includes:
A special note from me, Autumn, on the energy of the Gemini Full Moon 🌕

A step-by-step ritual to open up meeting or deepening a Twin Flame relationship 🔥

The signs of a Twin Flame relationship ☄️ (and the warning signs of what's not a Twin Flame relationship even if it feels passionate) 🙅‍♀️

Several bonus suggestions of how to kindle Twin Flame energy & connection in your life 💫
Join me in this Gemini Full Moon Ceremony:
Are you just getting started on your lunar manifestations journey and looking for more resources on living life by the moon?
CLICK

HERE

to get

a

FREE

toolkit for manifesting throughout the Lunar Cycle!


Are you ready to dive deep into your lunar manifestation practice?
As a member of the Lunar Manifestations Moon Circle, you'll receive instant access to all of the written rituals for all of the New and Full Moons throughout the year. You'll also get to hop on all of our live members-only ceremony calls (similar to the one above) where you can check in with me and other members of the circle to get your manifesting, mediumship, moon and all things metaphysical questions answered!
Come join our vibrant and sacred co-creation space.
✨❤️ 🧡 💛 💚 💙 💜✨
Your community of like-minded and kind-hearted spiritual seekers is waiting for you.
Every member of the Lunar Manifestations circle helps us to Be the Change with a portion of proceeds from your member plan going to support community building endeavors in rural Africa aimed at addressing global inequalities so you can BE THE CHANGE you wish to see in the world through your purchasing power.
Be sure to let me know in the comments below what's resonating with you during this lunar moment 💖and don't forget to connect over on Instagram @golden.otter.divinations!
With love and light,
Autumn ✨
Did you enjoy this content?
Pin it and share the love!