Updated: Dec 3, 2020
As an Earth sign, Taurus energy grounds us and calls us in to seek security and safety. The Taurus Full Moon is asking us to celebrate the sacred act of sleep. Today's society values speed, and that ever-accelerating energy can get exhausting. This Taurus Full Moon ritual teaches us how to regain the magical power available to us through restful sleep. 😴
H

ello beautiful!
You are a spiritual being
having a human experience
and I'm here to help you
manifest a life you love.
Are you ready to step into your dream life here in the physical?


Do you want to learn

how to manifest anything

, using the natural cycles of the moon?
You're in the right place.
Hey Lightworker,
The Taurus Full Moon happens during the same energy of Halloween / Day of the Dead: the time when "the veil is thin" between this earthly world and the spirit plane. 🎃 It is through dreams and sleep that many of us are able to connect with that spirit realm, so during this full moon, we're celebrating the thinning of the veil by acknowledging the joy of a good night's sleep. We're exploring the practical and magical effects of sacred sleep in the Taurus Full Moon Ritual! 🐂
As an Earth sign, Taurus energy grounds us and calls us in to seek security and safety. The Taurus Full Moon is asking us to celebrate the sacred act of sleep. Today's society values speed, and that ever-accelerating energy can get exhausting. This Taurus Full Moon ritual teaches us how to regain the magical power available to us through restful sleep. 😴
Look back over the wishes and intentions that you were planting below the Taurus New Moon six months ago. If you utilized my Taurus New Moon Ritual, hopefully you still have your list of wishes that you planted during that time. If not, you can simply look back over your journals, emails, text messages, etc. to get a feel for the desires that you were sending into the universe during the Taurus New Moon. 🌑
Now, beneath the Taurus Full Moon, you are going to review those wishes and desires. Lovingly release any desires you held six months ago that are now no longer serving your higher purposes. Celebrate the wishes that have come true in your current physical plane. Take a moment to set the intention to continue connecting with your dreams and wishes during your sleep. 🛌
As you rest and celebrate sleep beneath this Taurus Full Moon, ask yourself:
How can I make the physical space of my bedroom into a place of rest and relaxation in order to call in sacred, deep sleep? 😴

What habits can I change in my nighttime routines to encourage restful sleep? 🙏

Where do I need to change my attitude towards sleep? How can I shift from the frenetic energy of modern society into a more relaxed state of being that values rest? 🧘‍♀️
To help you deepen your rest and explore the magical power of sacred sleep, I've lovingly created the Taurus Full Moon Ritual to guide you in your own lunar practice. 🌙
Play some soft and peaceful music and put some calming essential oils in your vaporizer. As you allow your body to fall into deep relaxation, permit your spirit to open up to astral adventures while you sleep. ☄️
Don't wait! You can listen to the Taurus Full Moon Ritual for free HERE on the podcast and get the beautiful, full-color PDF digital download accompaniment below to help you get the most out of this moon phase!
Click below for the download!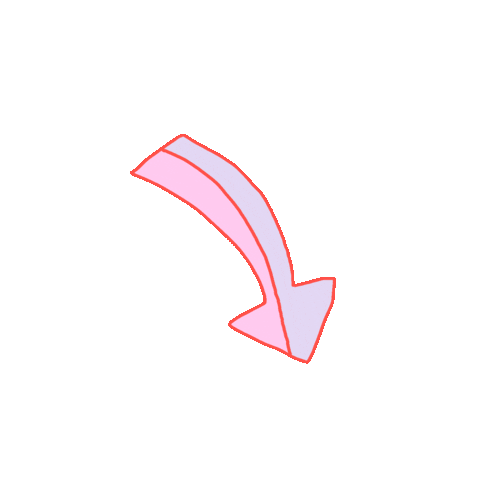 Use Promo Code: MoonDust10 for 10% off this ritual!


Your Taurus Full Moon Ritual PDF download includes:
A special note from me, Autumn, on the energy of the Taurus Full Moon 🌕

Step-by-step instructions for both a practical ritual on getting better sleep and a magical ritual on connecting to the ethers during sleep 💤

Bonus suggestions on tapping into the sacred power of sleep and dreams, caring for your plants according to the seasons, and otherwise luxuriating in the earthy energy of Taurus 🌿
Join me in this Taurus Full Moon Ceremony:
Are you just getting started on your lunar manifestations journey and looking for more resources on living life by the moon?
CLICK

HERE

to get

a

FREE

toolkit for manifesting throughout the Lunar Cycle!


Are you ready to dive deep into your lunar manifestation practice?
As a member of the Lunar Manifestations Moon Circle, you'll receive instant access to all of the written rituals for all of the New and Full Moons throughout the year. You'll also get to hop on all of our live members-only ceremony calls (similar to the one above) where you can check in with me and other members of the circle to get your manifesting, mediumship, moon and all things metaphysical questions answered!
Come join our vibrant and sacred co-creation space.
✨❤️ 🧡 💛 💚 💙 💜✨
Your community of like minded and kind hearted spiritual seekers is waiting for you.
Every member of the Lunar Manifestations circle helps us to Be the Change with a portion of proceeds from your member plan going to support community building endeavors in rural Africa aimed at addressing global inequalities so you can BE THE CHANGE you wish to see in the world through your purchasing power.
Be sure to let me know in the comments below what's resonating with you during this lunar moment 💖and don't forget to connect over on Instagram @golden.otter.divinations!
With love and light,
Autumn ✨
Did you enjoy this content?
Pin it and share the love!